I'm an award-winning designer, strategist, futurist, and social entrepreneur from Toronto, Canada. I've founded four startups, published several papers, and my writing has been read by 500,000+ people. It's nice to meet you.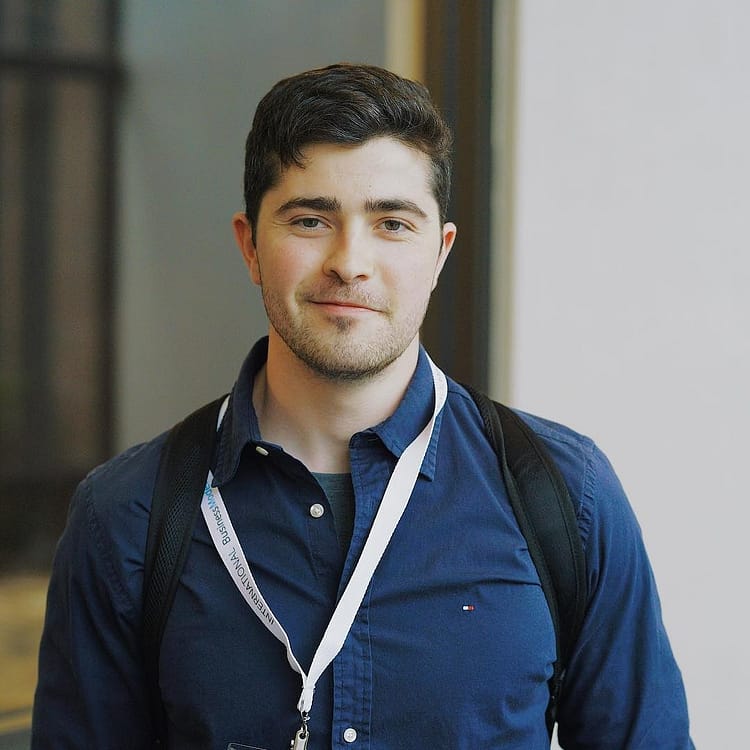 I'm a founding member of the Innovation team at OMERS; a CAD 100B+ defined benefit pension serving 500,000+ Ontarians with a secure retirement income. At OMERS, I led The Business of Aging – a holistic reimagining of the role of a pension in members' lives across their core needs and journey, involving 40+ ethnographic member and expert interviews, market research, concept design, and systems and futures thinking. I also led VoiceTech 2030, a partnership with OMERS Ventures, exploring trends, scenarios, future opportunities, leading to 30+ inbound investment opportunities and significant brand value.
Before OMERS, I worked as a designer and foresight strategist on projects spanning healthcare, the built environment, sustainability, and community empowerment, and has built a speculative VR game, experiential installations, and "future of…" perspectives for a top-four consultancy. The Association of Professional Futurists recognized my work on The Future of Personalized Healthcare, which in 2019 brought a post-pandemic Canadian airport to life. My original research into Design-led Enterprise Innovation was presented at the Design Management Institute's ADM Conference and will be published in the dmi:Journal, Volume 16 in December 2021. I have an M.Des in Strategic Foresight and B.Comm in Entrepreneurship and Strategy from OCAD U and Ryerson U and certificates in Transformation Design and New Venture Leadership from Kaospilot and MIT.
As an entrepreneur, I've founded a travel gear retailer, personal development platform, community app for newcomers to Canada, design thinking card game, space-themed content platform, nootropic supplement, and most notably, an agrotechnology startup PlantBox. As CEO of PlantBox, I led a team of seven through product discovery and validation. PlantBox was showcased at InnovateTO 150, the Ex's Innovation Garage, and represented Canada at the International Business Model Competition in Provo, UT. My three years in the Canadian Armed Forces helped me build the leadership and perspective to guide new ventures with humanity and grit.
I am an IRONMAN 70.3 triathlete, aspiring gardener, and mentor and have been honoured with community leadership and entrepreneurship awards. I write creative short fiction, critical essays, such as The Marsh published in ON Nature, and on design, leadership, and strategy for my 7.5k followers on Medium and a 500,000+ global audience.
Imagine if, in 2050…
People live true to their innermost selves in a society that encourages, protects, and nourishes their body, mind, and spirit. Freed from the spectre of democratic or ecological collapse and AI-takeover, people build on a new generation of infrastructure, social security, and peace. People feel confident boldly tackling a fast-evolving future's many opportunities as diverse and unified stewards of a vast global wilderness, occasionally marked by dense, lush human habitats. It's possible.
As a multidisciplinary designer, futurist, and researcher, I design for the conditions in which everyone globally is empowered to lead positive change in their respective communities. I believe we all can shape a better collective future where everyone is powerful, prosperous, and purposeful. Grassroots activists, scientists, inventors, and researchers explore and articulate what's next, while private, public, governmental and not-for-profits build the future.
Yet, our future is not guaranteed and time is short. We must collectively confront the future by reinventing our businesses, institutions, and systems across all industries, including extraction, waste, energy, construction, manufacturing, mobility, care, services, employment, and education. The pioneers who transform themselves to lead the future will emerge as multi-generational entities leading humanity to a brighter, shared future.
Together, we can design what's next.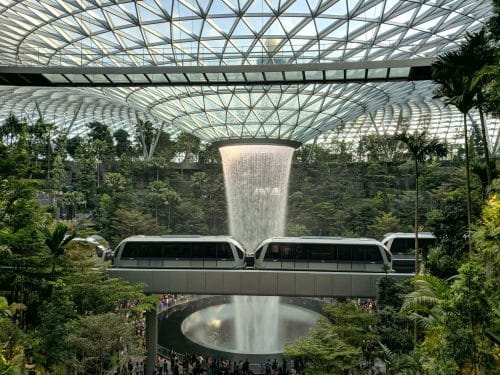 If my vision is a mountain on the far-off horizon, my eight principles are how I navigate the distance.